Martela's occupational health and safety management system is certified
At Martela, responsibility and high-quality processes are critical for creating good customer experience. In order to ensure continuous development and credibility a third-party evaluation is very important. Martela has utilised international quality and environmental system standards since the 1990s, at first by achieving unit-specific certificates and, since 2015, a multi-cite certificate covering the Martela Group's operations. In addition, during the recertification of quality and environmental managements systems at the end of 2020, we also achieved a new ISO 45001 certificate for the occupational health and safety management system. The wellbeing and safety of employees have always played an important role in Martela – and with the pandemic, special attention has been paid to them.
Occupational health and safety do not develop on their own but require a continuous effort from the entire organisation. In the Martela Group, the greatest occupational safety risks are related to the removal services personnel, who work in a variety of customer locations and changing situations.  Installing and relocation of furniture is heavy physical work that also involves a lot of repetitive strain. The work is done in the heat of the summer and icy conditions during the winter. Sometimes the customer location is on a construction site and sometimes in a property without a lift. The recording of occupational safety findings is easy for anyone with a web-based system to ensure the information to be analysed by the responsible party.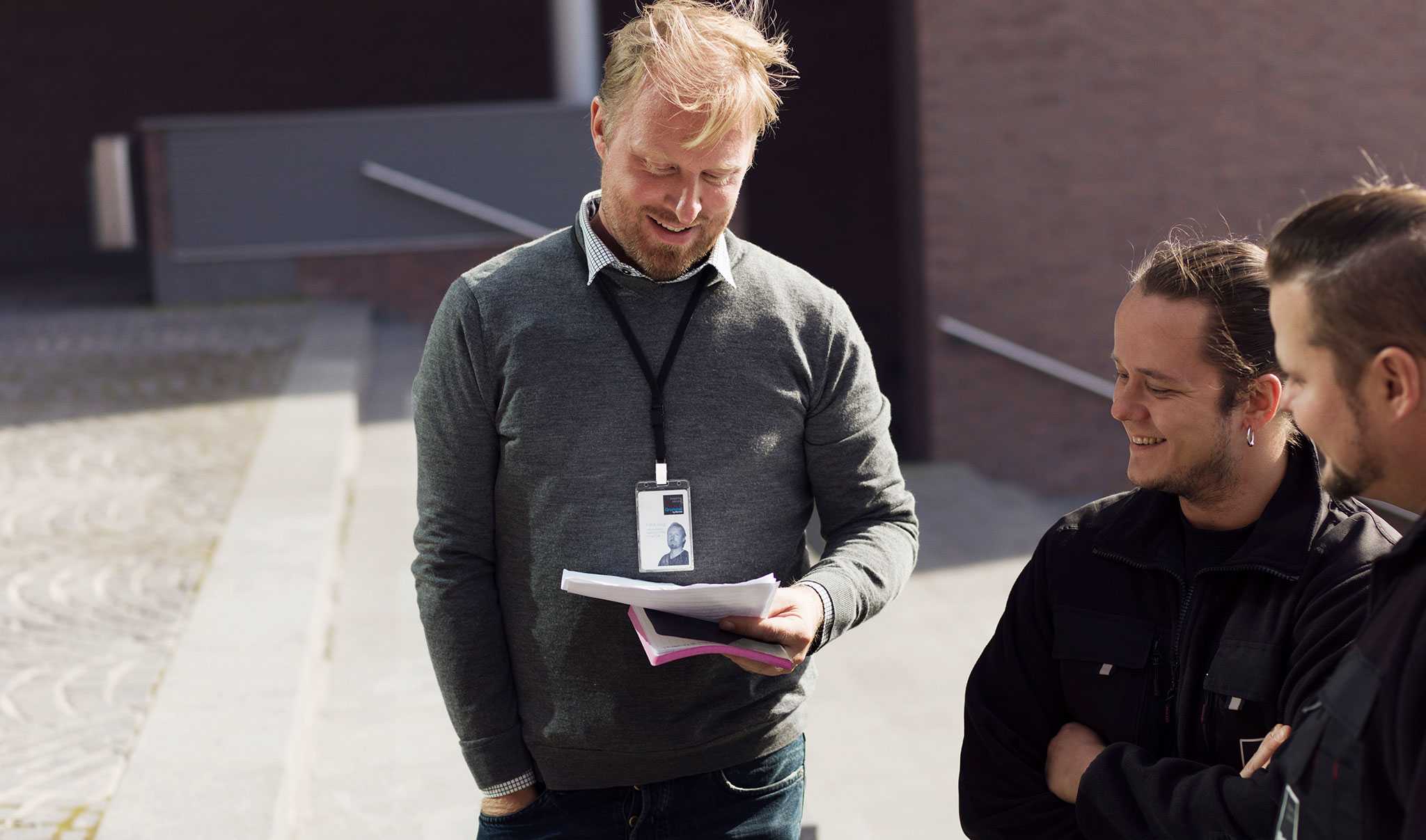 A safe workplace is everyone's right
In the spring of 2019, Martela was approved as Traficom's training center. An in-house trainer enables the company to tailor occupational safety card training to the needs of its employees. In addition to the general safety principles, the training can also focus on the safety aspects that are essential to one's own work and how safety issues are handled within the company and which kind of processes are used to develop occupational safety. During 2020, occupational safety card training was expanded to the Nummela factory – and later will also be implemented to the Kitee factory.
Patrik Berg, Removals Supervisor, says: "An in-house trainer familiar to employees is an invaluable aid in occupational safety development. All new employees undergo safety training even before starting in their first assignment. Occupational safety training is an integral part of our daily lives and the backbone of other training and job orientation. We build also our future training and process development projects around them."