The Yrityskylä learning environment enables pupils to learn about society and how the world works
Established in 2009, the Yrityskylä business village is intended for Year Six and Year Nine students to learn about society, the economy, working life and entrepreneurship. The concept has been developed in Finland, and it won the World Innovation Summit for Education (WISE) Prize in 2014. The learning environment is coordinated by Economy and Youth (TAT). Yrityskylä offers municipalities and schools a high-quality programme that focuses on the joy of learning. The programme is based on the national curriculum.
The Yrityskylä learning environment for Year Six pupils is a miniature town where the children work in a profession and get paid for their work. They also act as consumers and citizens as part of society.
Martela provides the Yrityskylä learning environment with furniture for Year Six pupils in its eight locations. The Yrityskylä business villages are located in Espoo, Helsinki-Vantaa, Eastern Finland, Southeast Finland, the Tampere Region, Ostrobothnia, Northern Ostrobothnia and Southwest Finland. The newest Yrityskylä Central Finland, will open in autumn 2020 in Jyväskylä, reaching about 80 percent of sixth-graders and 65 percent of ninth-graders.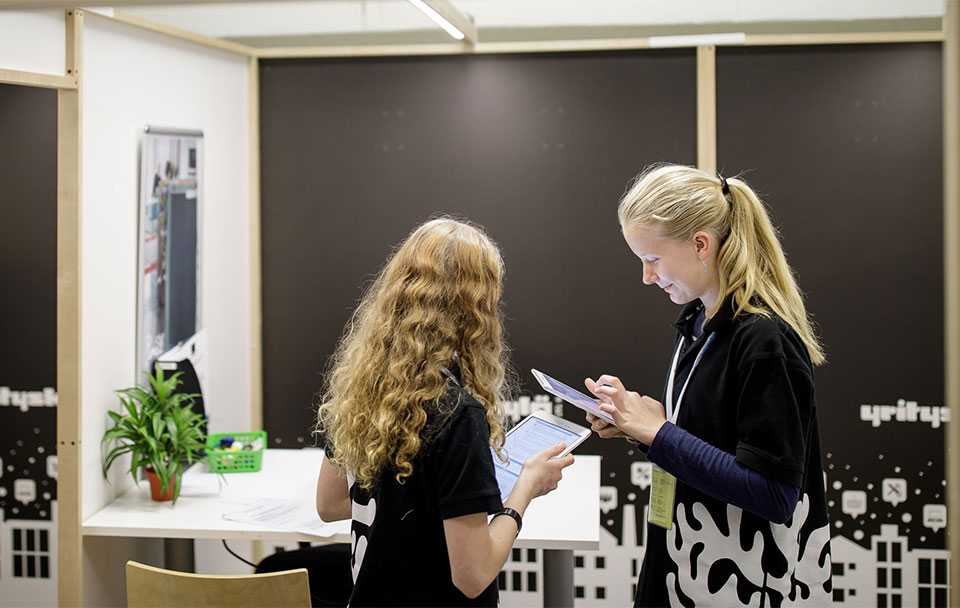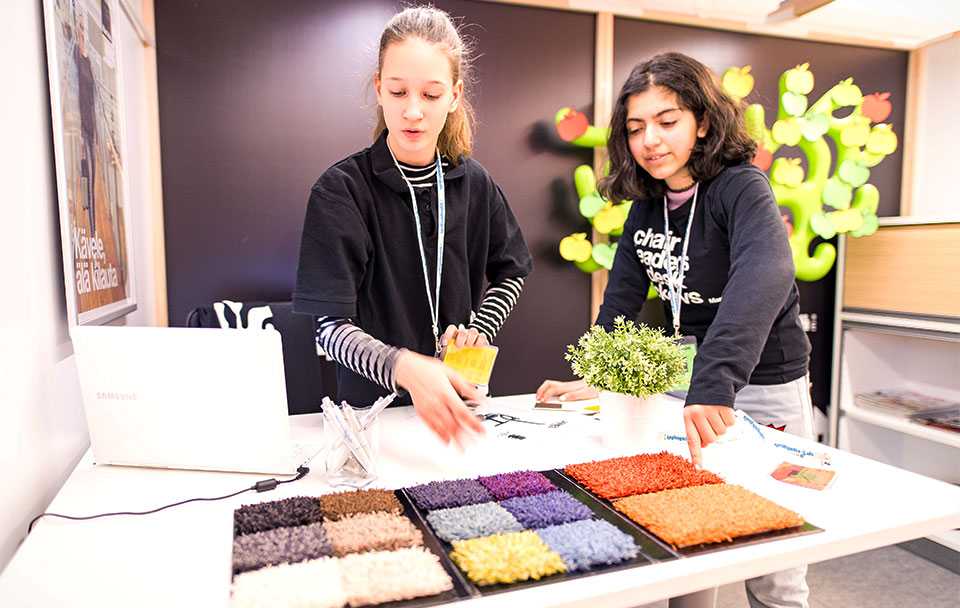 Responsibility comes first
Responsibility is a key aspect of cooperation for us. The pupils learn about the design and implementation of sustainable, user-centric environments. Understanding the meaning of the circular economy is an important social aspect. In the Yrityskylä business village, pupils can work as Martela's CEO, work environment expert or sales professional.